You have many options to create the perfect player for your website.
The video player can be used in websites which are responsive. Optional parameter to disable responsive behavior in order to integrate it in non-responsive websites.
It is compatible with IOS and Android operating systems.
You can choose from the 6 skins available in order to easily integrate it in your website.
It supports full screen, having all the controllers usable in full screen mode. To enter on fullscreen mode, click the button or double click on the video.
Autoplay, loop, preview image, video description, volume controll, dimensions
Option to autohide the controllers or to let them always visible
Button to show or hide the playlist in both normal and fullscreen mode
Right-Side & Bottom Playlist
You have available Right-Side & Bottom Playlist versions
Click & SpaceBar Listener
You can click on the video or hit space bar to play/pause the video
Once you've bought the product, you can download for free, from your account, all the updated versions.
The JS file has around 12KB
You can insert multiple video players on your website or on the same page
Best Deal – Over 90% DISCOUNT
Most Wanted WordPress Plugins Pack
Trusted by over 50,000 clients. Get all our current and future WordPress plugins with just one payment!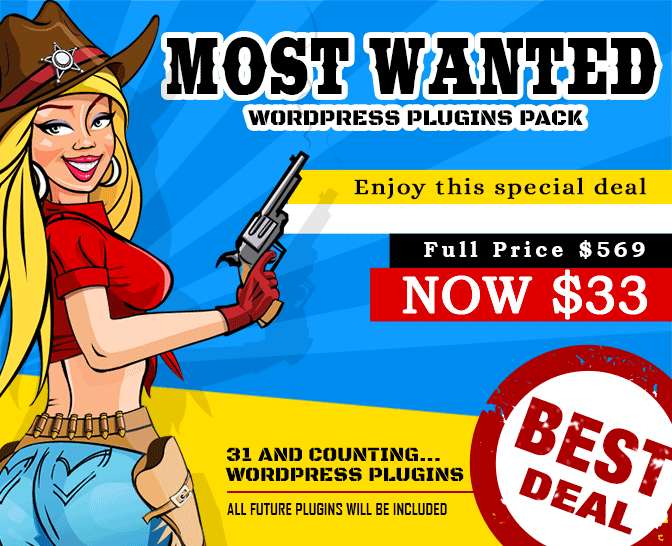 Dont't take our word for it – here's what our clients say:
The plugin is great, it's what I was looking for. It has many options and is easy to set up."
Great support team, checked on my issue very quick. Also great music player plugin, after trying at least 4 or 5 others, this was the only one that had all or more of the other plugin features combined."
Great Design! Works perfect for me.